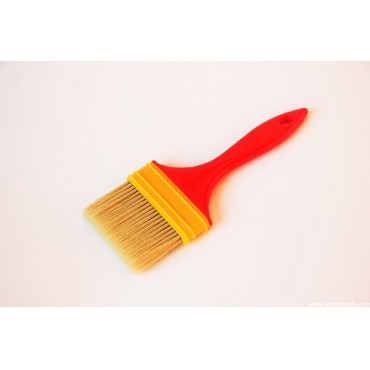 PBS006 Cheap artificial filament paint brush
Details
YUDA promised to provide you the good quality paint brush.
DESCRIPTION
YUDA paint brush with polyester filament. Handle and Ferrule made of high density PP and during polished finish. The smoothness of handle beyond twelve grades. No cracks on the handle with a popular appearance.
SPECIFICATION
Handle Type: Heavy-duty PP handle
Used to: Anti-corrosion paint, Emptying ashes on bamboo fence/wood table/flower stand and other easy corrosives.
Advantage: Cheap and easy to use.
OEM accept
YUDA has been providing good quality brush since 1980.
PRODUCT DETAILS: