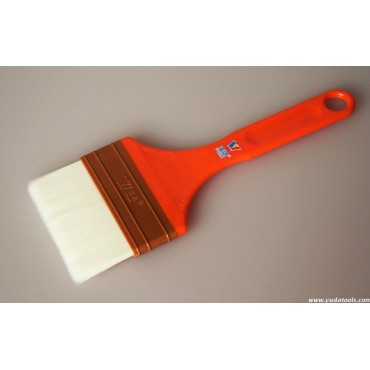 PBS005 Economic new water-based paint brush
MOQ:

3,000 pcs

Supply Capability:

48,000 pcs / day

Port:

Shanghai & Ningbo & Anqing

Delivery:

Within 25 days

Carton size:

40cm*40cm*46cm

Packaging:

Plastic packing
Details
YUDA promised to provide you the good quality water-based paint brush.
DESCRIPTION
YUDA water-based paint brush with Propene Polymer filament, which feels soft. High density APS plastic handle with high impact-resistance ferrule that let the paint brush light and handy, which specially design for water-based paints.
SPECIFICATION
Handle Type: Plastic handle
Apply paints: Water-based paints、Wood lacquer and Natural wood oil
OEM accept
YUDA has been providing good quality water-based brush since 1980.
PRODUCT DETAILS: